Ongoing and Upcoming
Women Veterans Discussion Series
Our ongoing Discussion Series focuses on promoting informed perspectives of the issues and challenges facing women Veterans during their transition into civilian life and reintegration into their communities. Future events will include a variety of formats including seminars, workshops, panel discussions, and facilitated conversations. To receive notice of upcoming WVDS events, please sign up here.
PRI's overall goals of the Discussion Series include:
1) Elevate women Veteran voices to highlight unique experiences
2) Educate communities at the local and national level
3) Connect featured Veteran stories to shared experiences of other Veterans
4) Inform programs and policies in the public, private, and non-profit sectors
Issues affecting Women Veterans of Color
This inaugural Discussion Series panel was in part a response to the confluence of events and movements that have created an inflection point, or a time of reckoning in our society at the intersection of race, ethnicity, and gender. The panelists shared their personal stories and experiences of the various challenges they face as women warriors of color while in the military, during their transition to Veteran status, and that continue to impact them today. These challenges include the enduring societal struggles at the interpersonal level, as well as policies and practices at the organizational level that reflect institutional racism and sexism, unintended or not. The compelling narratives of our panelists revealed several common themes, such as identity, stigma, isolation, negative experiences/trauma, and others that create barriers and test the resilience of women Veterans of color.
The podcast Rose Haven Chronicles is an audio exploration of the importance of wellness and resilience-building to living a healthier life while preparing for the uncertainty the future may bring. Chronicles introduces listeners to Total Life Fitness, a program developed by Pamlico Rose to help women Veterans reintegrate after leaving the military. Living fit can be especially important in getting through crises like COVID-19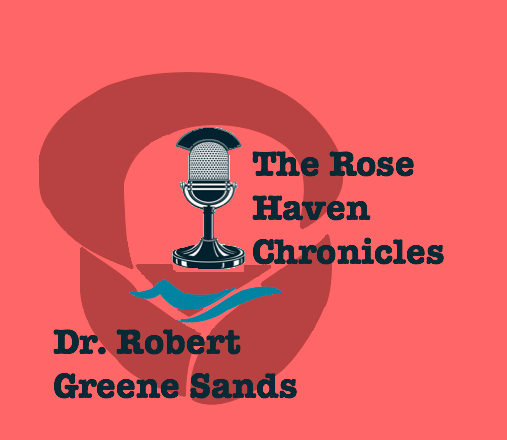 In today's world, every now and then it is nice to explore a topic without the restrictions of character number, let along word counts. So we have decided to stick our foot in the waters of long-form writing. Advocates of this kind of writing heartily believe that if written well, longer and more in-depth articles can be compelling and insightful. We lead off our experiment in long form writing with a piece that explores the healing effects of art and creativity on those recovering from trauma. We shamelessly use artist Sue Kammers and her art as our lens into an alternative therapeutic approach to treating Veterans with PTSD that is gathering advocates in and out of the VA. We hope you enjoy Stained Glass Resilience, our initial effort into at least insightful, compelling may take an article or two.
Pamlico Rose Virtual Art Exhibits
The Artist-in-Residence is a 6-month program for aspiring artists who are women Veterans, active military or current/former health care workers who worked primarily with Veterans. The artist-in-residency program is part of the Pamlico Rose Institute's mission to advance wellness and resiliency-building programs. The residency program, like much of the wellness efforts offered by Pamlico Rose sits at the intersection of nature, creative expression, and transcendence.
The spring 2021 Artist-in-Residence was Sue Kammers
The fall 2021 Artist-in-Residence will be Donna Helterbridle-Baker
The GRIT Restoration (GR) woodworking program involves restoring something old and discarded and breathing new life into it, both for the woodworker and the wood.
Work Days for more information contact Robert Greene Sands at robert@pamlicorose.org
Wellness Activities
Thursday at 9:00am at the Rose Haven Center of Healing and streaming on Facebook live