Wellness. Resilience. Courage.
Commitment to better the lives of all who served – VET by VET
Advancing wellness and resilience-building programs for Veterans. Current focus is on female Veterans.  
Our focus is to reach and help female Veterans, specifically, and Veterans overall, overcome the effects of trauma, such as anxiety, stress, and addiction and ease the struggle of the post-military service transition to civilian life, including social and community reintegration. 
We build and deliver an innovative, holistic and results-based program called Total Life Fitness (TLF) that helps Veterans strive to be well and resilient. 
We advocate through learning/exposure, outreach and hosting/sponsoring of events and activities to raise awareness of pressing Veteran issues at local, regional and national levels.
We partner with Veteran Service, civic, educational and non-profit organizations to promote a community supportive and inclusive of all Veterans who have served.
We act ethically and with integrity, always considering what is best for the Veteran when advancing our mission. 
We are mindful through the development of our infrastructure in the historic district of Washington, NC of our civic responsibility to contribute to the sustainability of the community. As good stewards, we direct our efforts toward the benefit of preservation and reutilization of local cultural, historic, and natural resources as we pursue our mission and projects. 
Founded in 2016, Pamlico Rose's programs build a strong foundation of healthy living helping Veterans overcome the effects of trauma and ease the struggle with transition, including social and community reintegration, from military to civilian life. The current efforts focus on helping ease transition/reintegration for female Veterans.
Pamlico Rose will soon offer a three-month residential Reintegration and Resilience (R&R) experience at Rose Haven Center of Healing for female Veterans in recovery from substance abuse. Many female Veterans struggle with transitioning from military to civilian life and social and community reintegration. For those female Veterans who experienced trauma during deployment and/or military sexual abuse, reintegration can become a struggle with addiction, depression, anxiety, social isolation, and suicidal ideation. The R&R program will focus on developing Total Life Fitness (TLF), a wellness/healthy living approach to promote ease of reintegration and build resilience. Engaging TLF can help manage experiences of trauma or the stress-filled life after service.  
Advocacy, Partnership, and Outreach Information
The Rose Haven Center of Healing is a facility dedicated to serving female Veterans along with other Veteran populations that may struggle with the effects of their military service.  The Center covers ½ neighborhood block in Washington, NC's historic district.
Betty Ann Sands Artful and Healing Gardens – Open! 
Rehabilitated 1892 Farmhouse – In Progress!
Rehabilitated Adjacent Historic Barn into a Multipurpose Support Facility – Future Effort!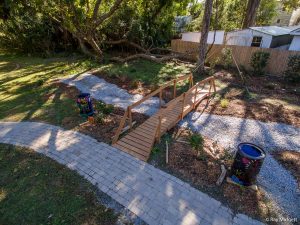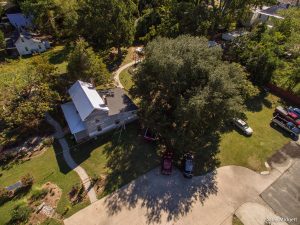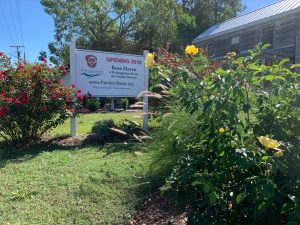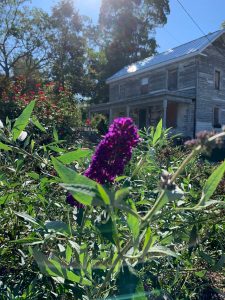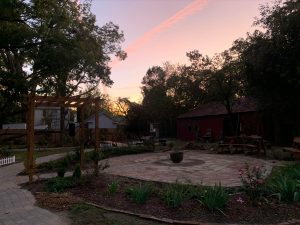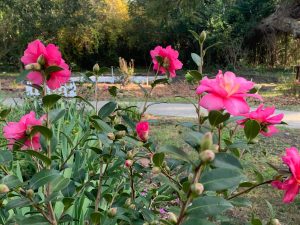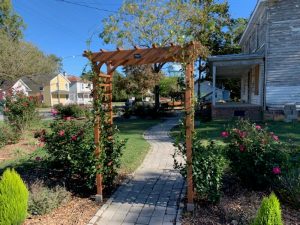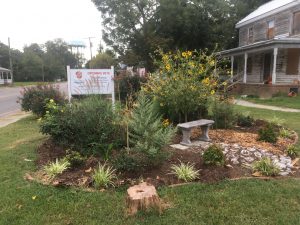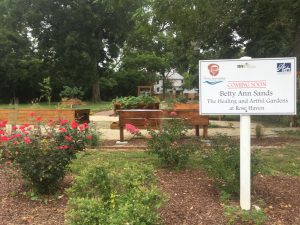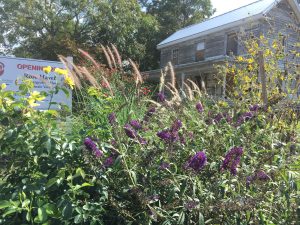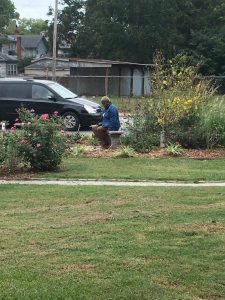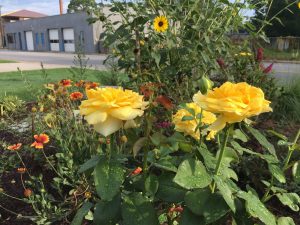 Washington lies within the Inner Banks of North Carolina at the headwaters of the Pamlico River, 25 miles upstream from the Pamlico Sound. Washington is a "connected community" featuring tightly-knit historic neighborhoods and a bustling Main Street district that offer a safe and public setting for a retreat that fosters reintegration.  Located directly on the scenic waterfront, downtown Washington offers fine restaurants, antique stores, art galleries, performance centers, and more. The locale's natural beauty and temperate climate attract wildlife and outdoor sports enthusiasts and produce elegant and dramatic sunsets.  https://visitwashingtonnc.com
Meet The Pamlico Rose Team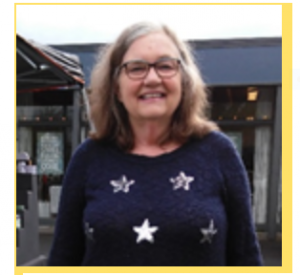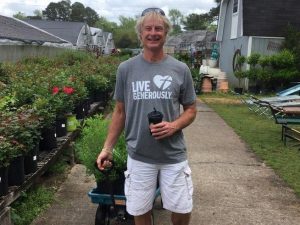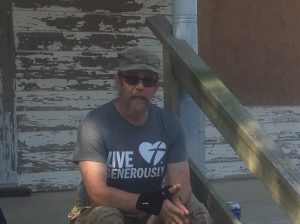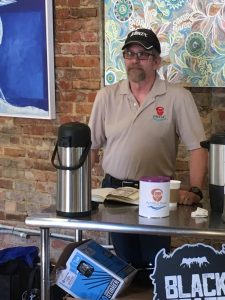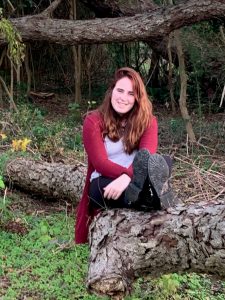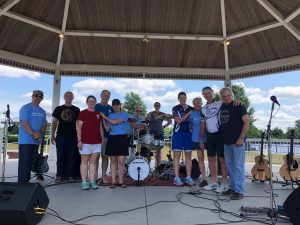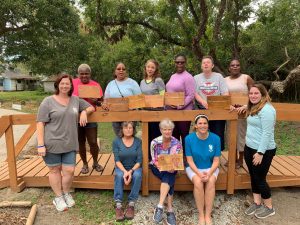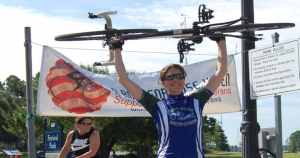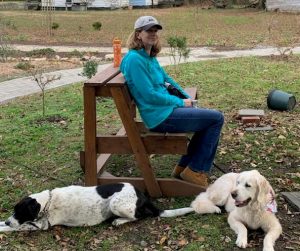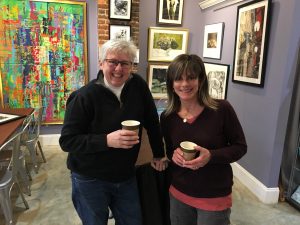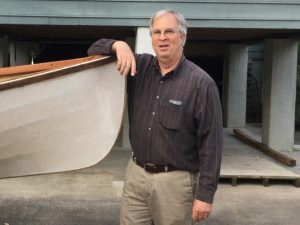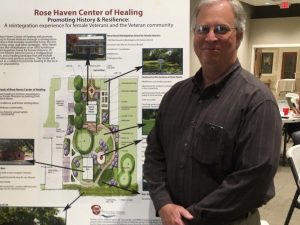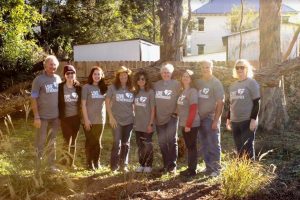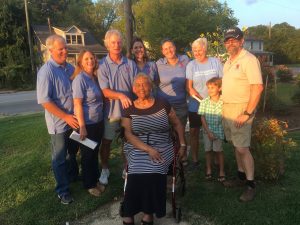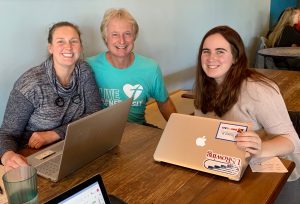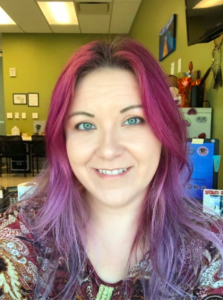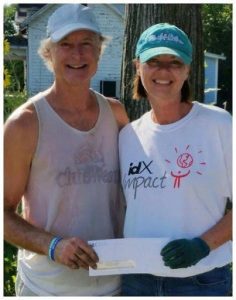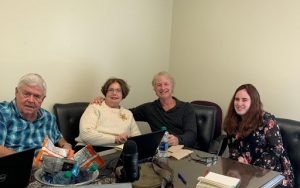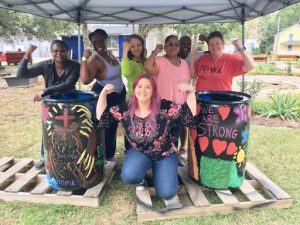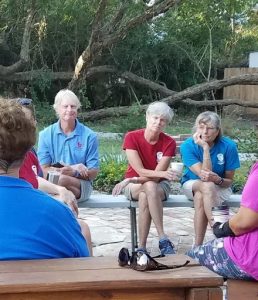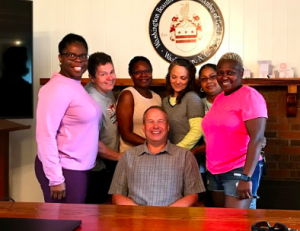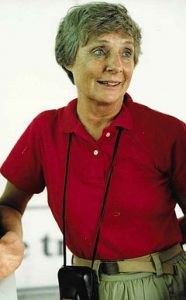 Betty Sands was far from being just a mother. She inspired those around her by overcoming barriers and never being afraid to push herself to new heights. Betty was a quiet activist, engaging with her heart, mind, time and energy to promote community development and sustainability. Her values of acceptance and tolerance were a model for her husbands, children, and those who knew her. Pamlico Rose stands as a testament to her fortitude and draws inspiration from her life.

DONATE TO PAMLICO ROSE TODAY