Temperatures hit a balmy 29 degrees this November morning. Even the sun seemed to shiver as it climbed from its nocturnal blanket – not a morning many would consider inviting to gardeners, anxious to roll out of their own beds and into their gardens. For our PRI Health Corps members, sub-freezing temps, or not, anxious or not, November mornings like this are exactly days to roll out of bed and put on several layers of warmth, anticipating great things to happen in our inaugural year of our PRI AmeriCorps Health Corps program. Instrumental in this effort are building or expanding community gardens to help mitigate food insecurity by "gardening to wellness."
Gardens don't burst forth and bloom one day in April, at least our four community garden sites won't. Picking a juicy ripe tomato or warm, but not to warm, jalapeno pepper, or enjoying an aromatic herb to spice up a cool summer pasta salad in July are all dependent on the hard "grunt" work put in on mornings like today especially for the garden sites that up to the last month existed only in our heads and now being translated to sketched maps and overlays on google maps. Making sure the gardens are sustainable and to bear witness, and deliver, on the fruits of our labor is dependent on us putting our layers on and sallying forth to meet whatever Mother Nature has in store for us today or through the North Carolina winter. To review or discover the PRI Health Corps mission see the first In the Weeds issue. 
It is now December and PRI Health Corps is concentrating on two of the four garden sites: a) the Blind Center's 14 acres, we call the Farm, that will become a multi-use campus and b) Rose Haven Center of Healing's gardens. We anticipate starting to work on the VA Clinic community gardens in the next two weeks and Beaufort County Community College gardens shortly thereafter.
The Farm is located six miles out of Washington, with a long stretch bordering Rt 17 north.
PRI HC is slated to design and build an acre of vegetable gardens including a lavender garden. We are in the process of constructing a passive solar community greenhouse to support the future gardens, and other useful activities. Thanks to the generosity of Pamlico Rose's longtime garden supporter Doug McVeigh, over the next three weeks we will be siting and setting up a 100 ft x 30 ft "hoop house." Last week we graded and leveled the greenhouse footprint. By the end of December, we anticipate the greenhouse will be ready to lay the foundation for our first growing season.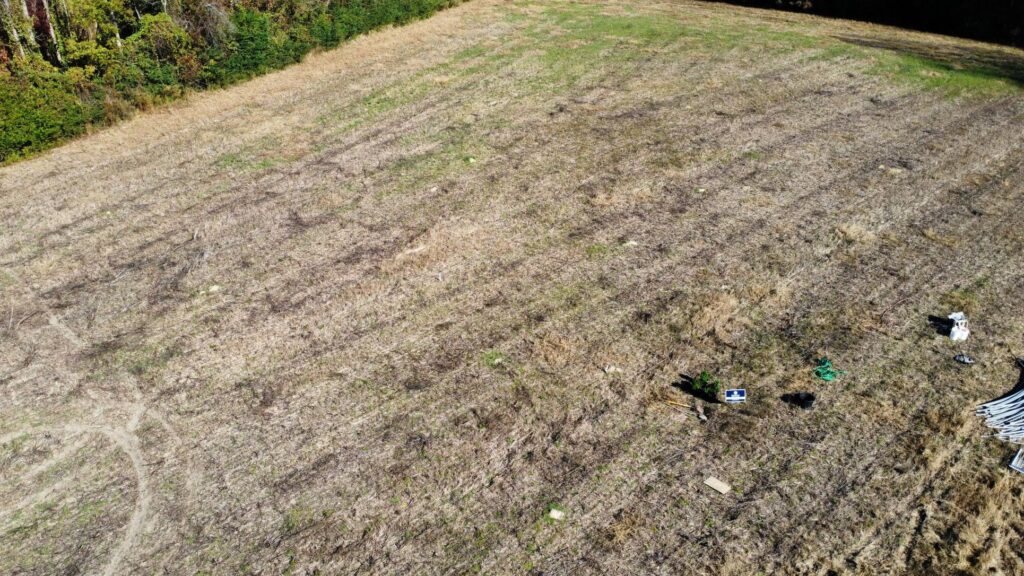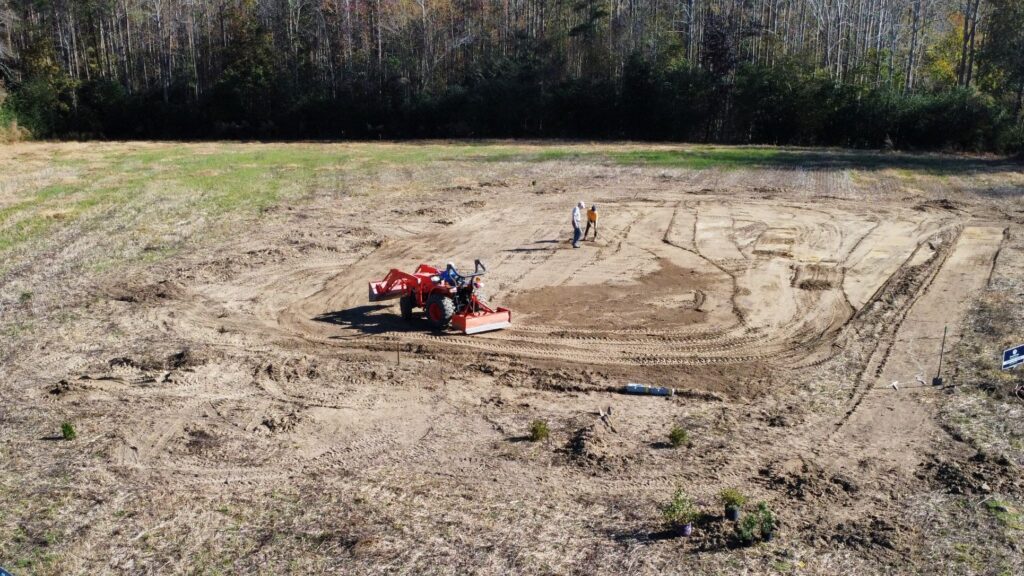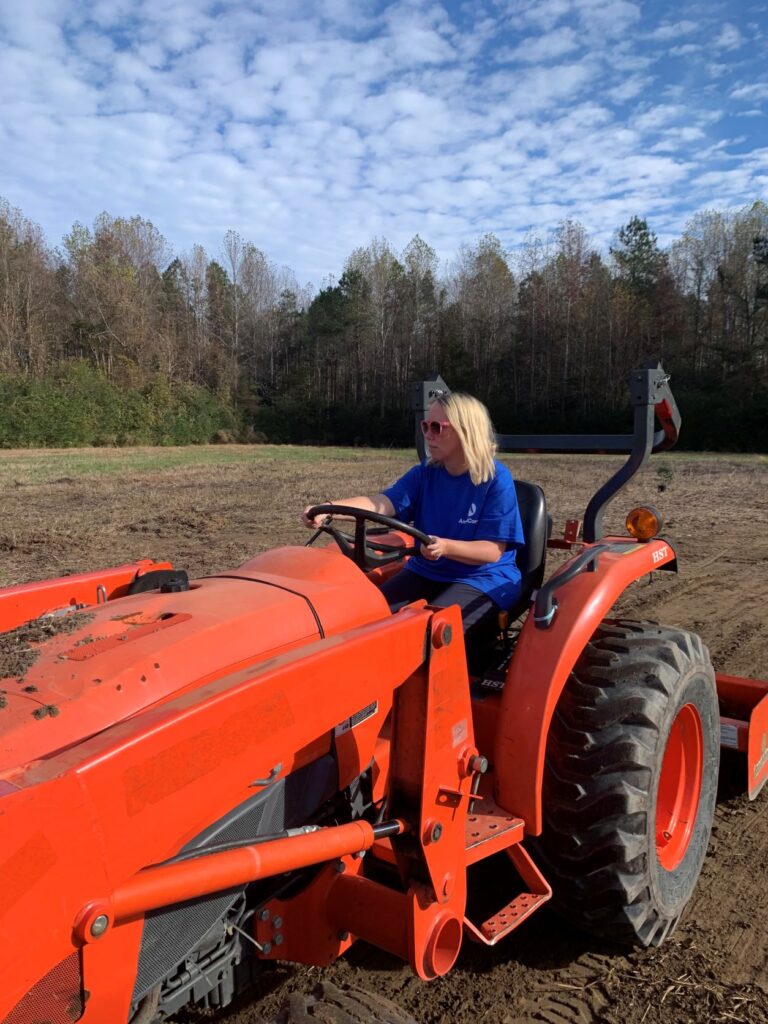 We will chronicle our journey bringing the greenhouse online.
The gardens at Rose Haven are indeed an outdoor wellness gymnasium.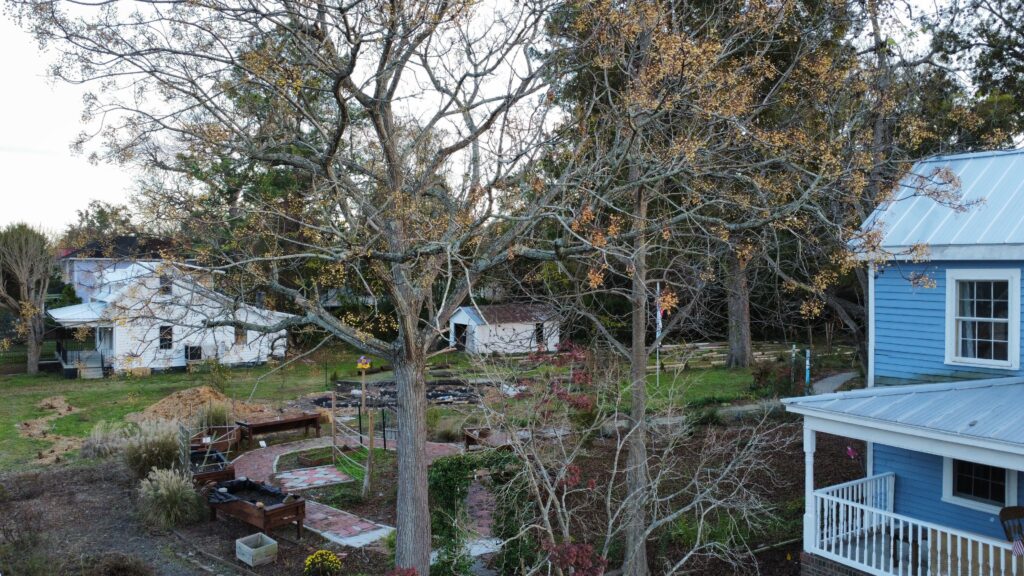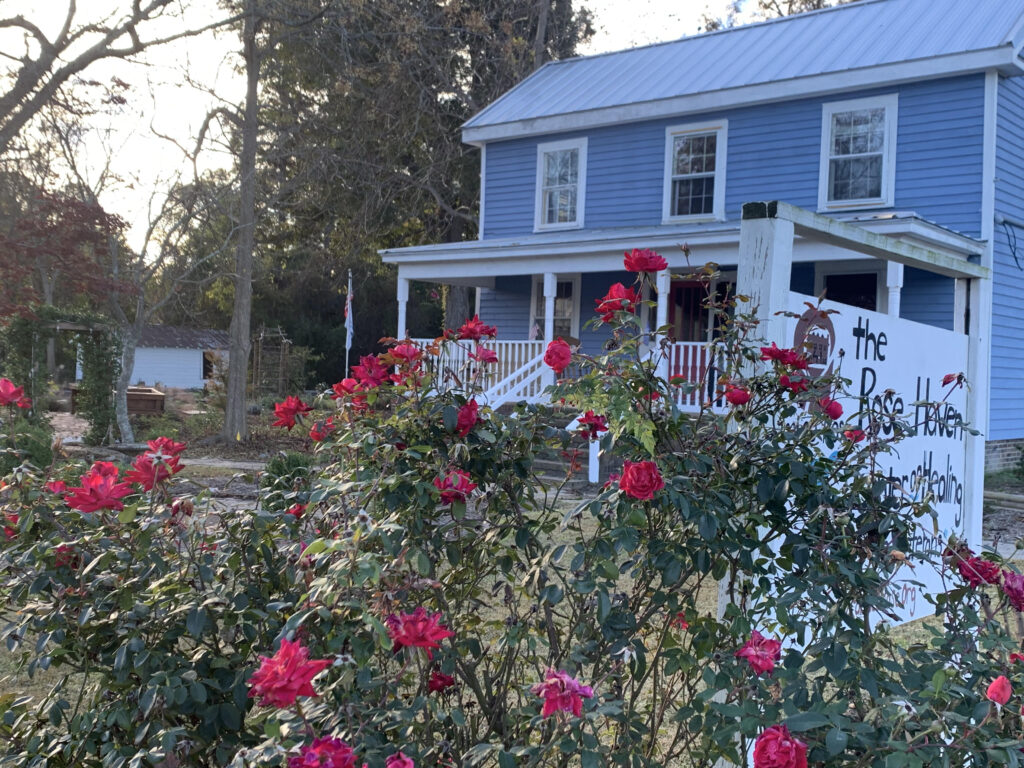 Progress on the Garden Labyrinth and the Tree of Life meditation area are two areas that reflect that theme. We are also expanding the on-ground vegetable beds, modeled in part after the Mayan horticultural growing approach using mounds called chinampas.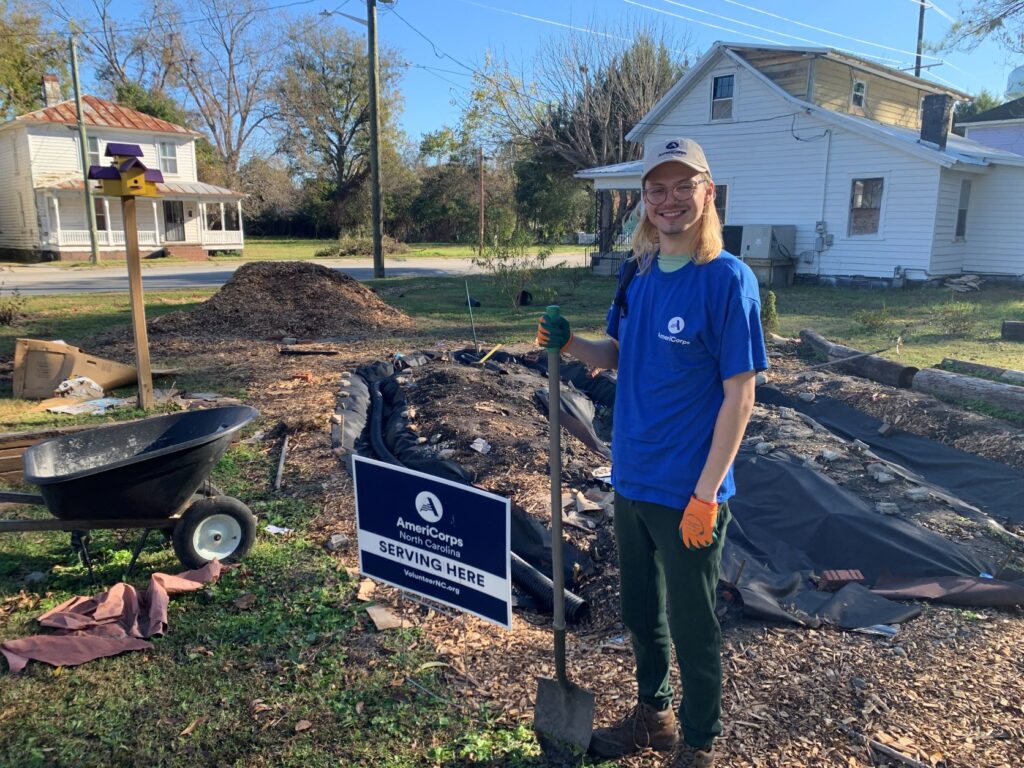 Another project is developing a living herb research bed to grow native indigenous herbs to be used in a variety of ways, to include spices and seasoning for food, as homeopathic remedies, natural agents to be used in home-made skin care products, and more.
It's worth getting up and putting layers on.
To keep up with our expanding efforts, our PRI HC has grown to six members, and we continue to recruit and welcome new members. Those interested in learning more about our community gardens efforts can visit our PRI AmeriCorps Health Corps webpage and/or contact Shannon, Shannon@pamlicorose.org.